My First Few Jars of 100% Pure Cacao Powder
I never knew growing a couple of cacao trees would make me come this far. It all started out of impulse… of proving something to myself that I could actually grow plants and eventually enjoy its benefits.

It took about a year and a half for the trees to bear fruits just as it took me a long time to appreciate its being on my front yard. My excitement started to grow every single day the moment the fruits started to turn yellow if not red. The color shift signals "harvest".

Now, the bloody part…

It's not any easier than you think as the process requires some serious amount of time and patience. In my case, I have had nobody to do all things but myself – from picking, drying the seeds up, to roasting before the roasted seeds were sent to a grinding shop.

Was it worth it? Definitely!

But how was it exactly before meeting the powdered version of cacao seeds?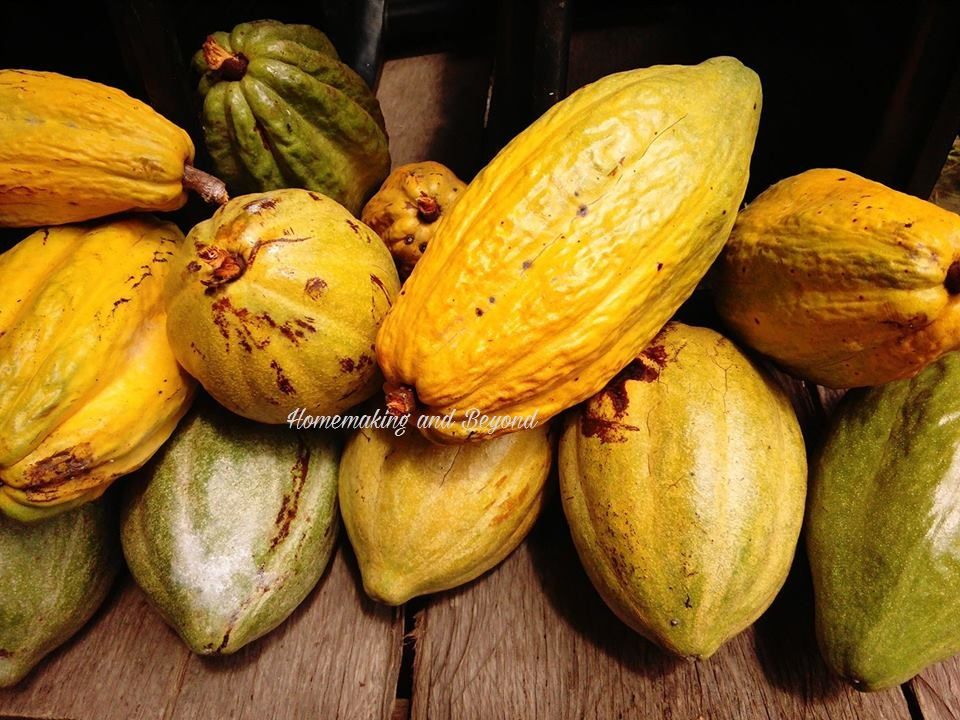 Here are the easy-to-follow steps:


Cut the ripe cacao pods into half. Extract the seeds.


In a flat metal sheet, lay down the seeds and have it sun dried. The process is called fermentation and may take as much as a week or two or until the seeds looks dry enough for roasting.


Roast the seeds in portion under low heat. There's no need to rush here. Patience is a virtue.


Let the roasted seeds cool down.


Gently crack the seeds. Over here, we simply need to to get the nibs off the shells so you may use a rolling pin or anything you can for that purpose and make sure not to pulverize the nibs.


Using a blow dryer, separate the shells from the nibs.


If you own a grinder, you may start grinding from here. Make sure to follow instructions in grinding. If not, you can take the nibs to a grinding shop like I did. It shouldn't cost that much.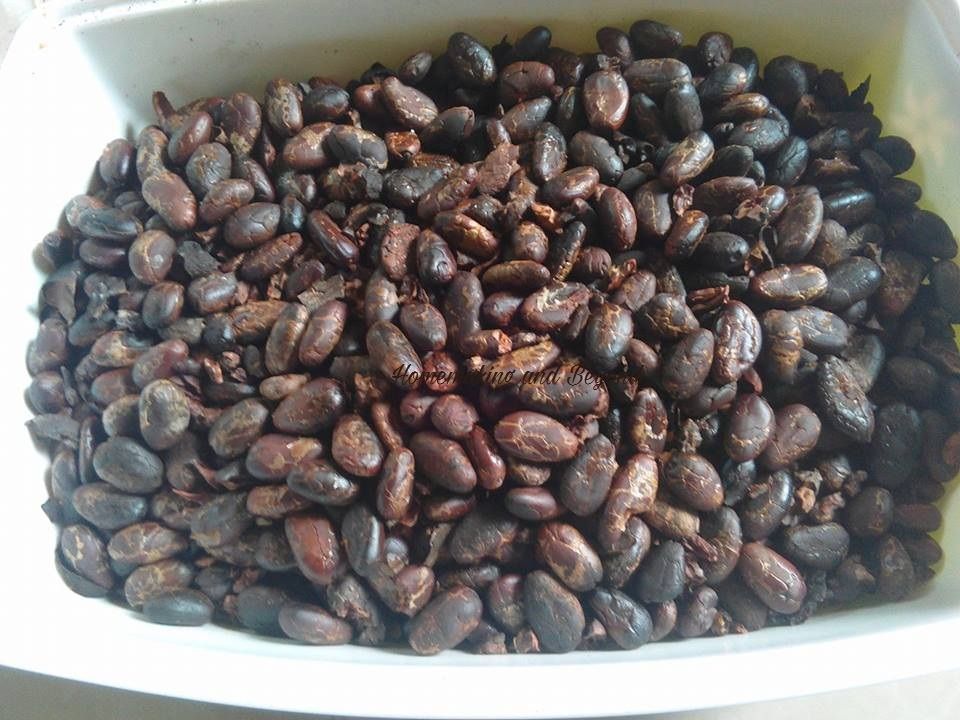 My first cacao produce made me about 2 kilos (4 pounds) of cacao powder. The moment I see it, my imagination starts running wild. I can't wait to explore on chocolate making itself and baking chocolate-flavored goodies.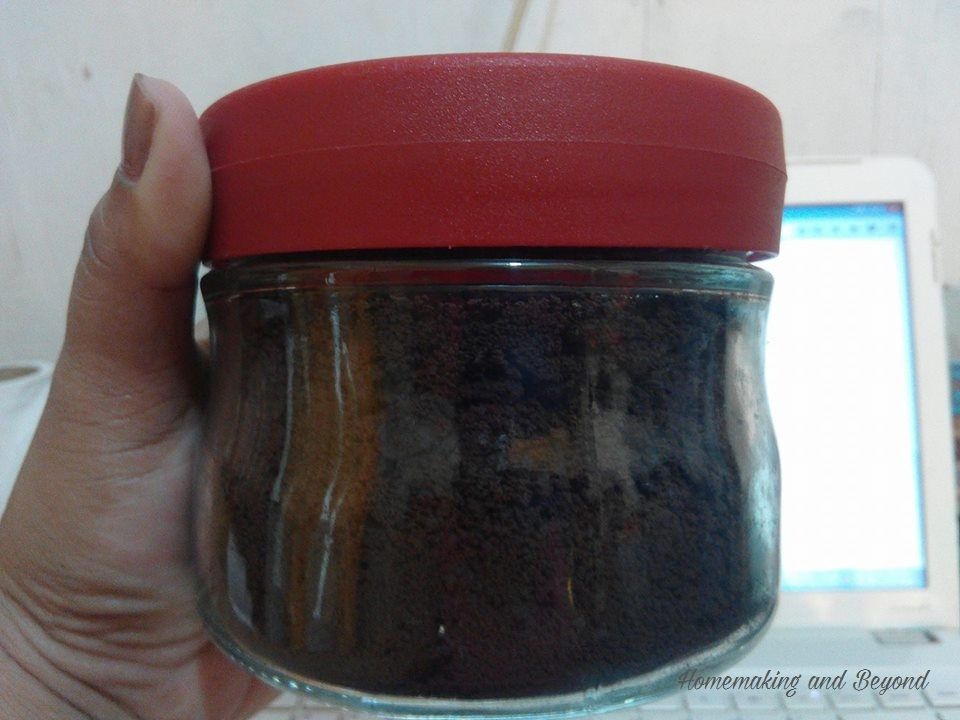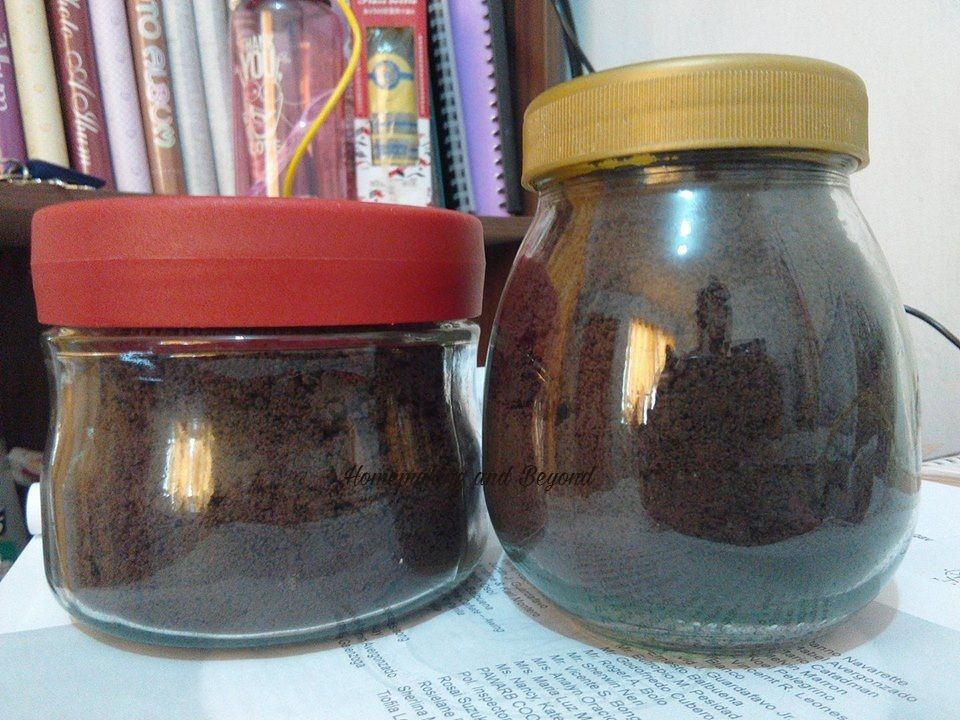 Not everyone is lucky enough to find pure cacao powder where they live. Others may but find it expensive. But growing a cacao tree by your self will make a whole lot of difference and how I wish I have done it long before.