Making Way for that First Chocolate-Flavored "Something"
Being able to cook or bake using my own homegrown products would be a dream come true. And for this year's Holiday I am going to give it a shot.

Bragging here my first cacao produce.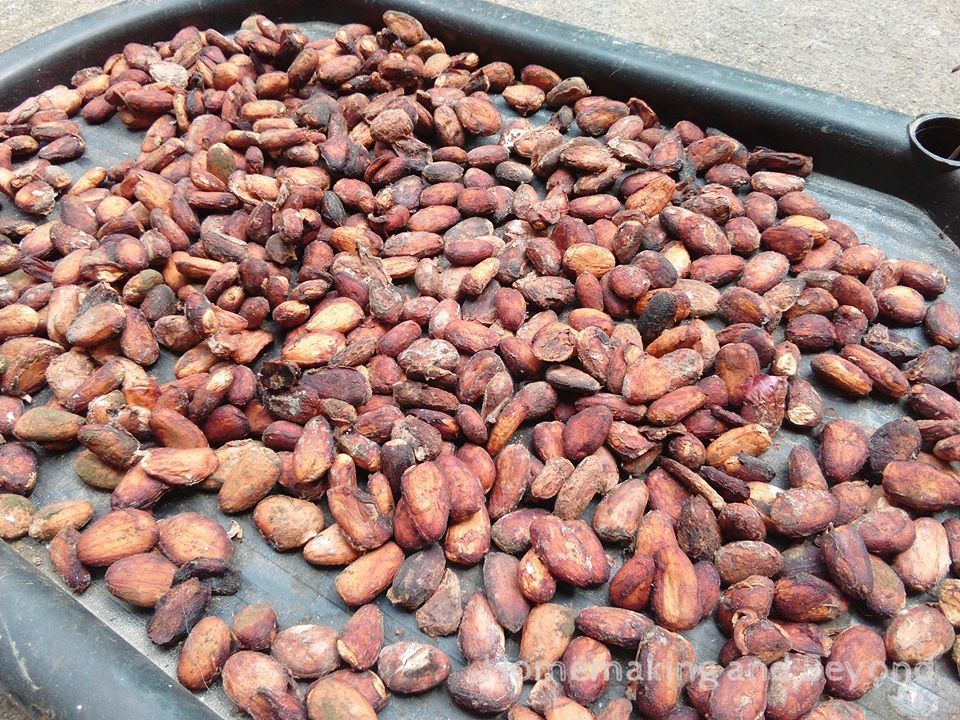 It has to sit under the heat of the sun for number of days for complete drying. Then it has to go through roasting before it is sent to grinding to make a good cocoa tablets.
Do you see what's coming here?
Click or flop, I would love to do my first chocolate-flavored "
something
" this Christmas! I am still thinking of what it's going to be but it is with chocolates for sure.