Cacao Tree Growing and my First Produce
I'm not good at farming but for some reasons I love growing cacao trees. Last year, I've grown over a hundred cacao seedlings and it was supposed to go around our little cornfield but it didn't work. I've got three trees that are now successfully bearing fruits on my front yard, though.


Why am I having this passion is probably because I love to cook and I'd like homegrown products such as this to be available whenever I need any. I've waited over a year to see my first produce and it literally made me ecstatic. :D
Simply beautiful!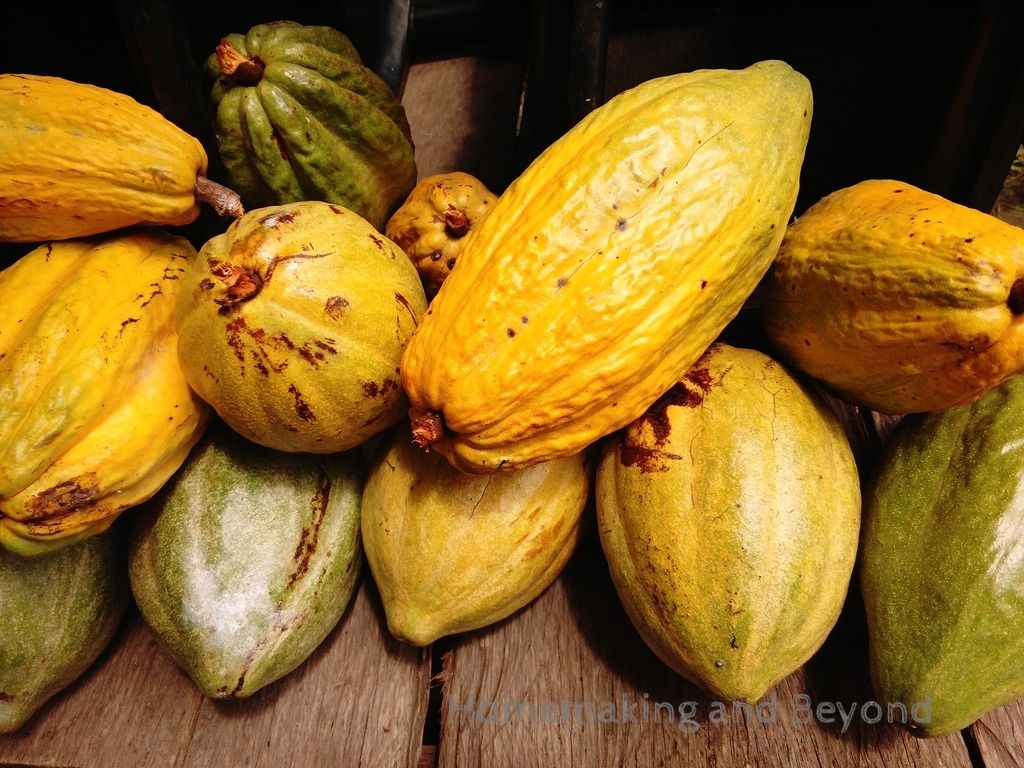 Cacao fruits are edible. Back when we were young, my siblings and I, along with our cousins love munching on these right under its tree. My lolo and lola (grandparents) has cacao trees grown around their old house before and every time we pay a visit, we never miss having some. I've had my first chocolate drink through them.
Growing and managing a cacao tree isn't that difficult really. I used to believe I don't have a green thumb but after I've grown these and a couple more fruit trees, it dawned on me that it's not about it at all.
At this point of time, I can't wait to try making cocoa tablets by myself. I'd be a proud soul by then, humming some
yamaha sound
.