Halloween Treat: Onion Rings + Cheese Sticks
Homemade recipes such as different versions of rice cake, sweet treat like glutinous rice porridge with coconut cream, blended with some fruits and root crops (locally known as binignit in Visayas and Mindanao) and other popular Filipino native products, also known as "kakanin" are the common treat found on most Filipino table on occasions like Halloween celebration.

We've had both (rice cake and "binignit") for this year's celebration. However, for neutralizer, I've decided to add these finger food - Onion rings and Cheese Sticks to munch on.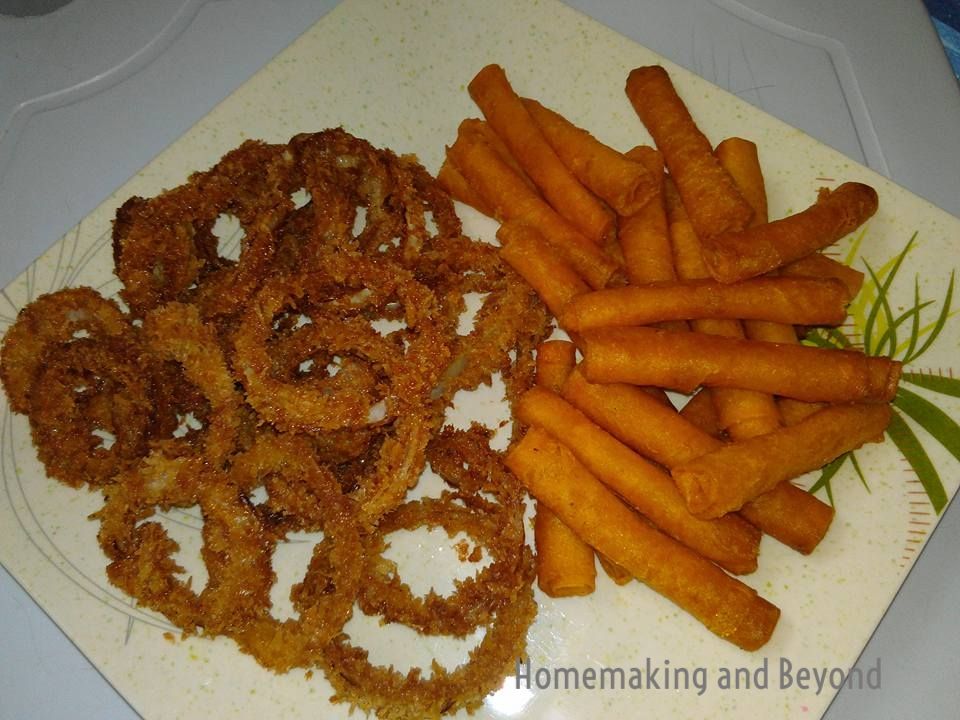 Both are very easy to prepare that even kids can do it. Whats more exciting about this is that the ingredients used are readily available so it can actually be done at any time.
For the onion rings I used medium-sized white onions. I like it better than the red ones because it has a sweet taste and kids love it. For the coating, I used garlic flavored breading mix, egg and bread crumbs. For the other, I simply used cheddar cheese and yellow spring roll wrappers. I deep fried both and used mayo with salt and pepper for the dip.
These two recipes reminds me of one restaurant that my friends and I used to frequent to when we were in college. Both were my favorites then along with the fluffy pancake. Now, I don't need to be anywhere else just to satisfy a particular craving. Both can be stored for a certain period of time so it won't hurt if you will make enough to cover perhaps a week or two.