Family Weekend Treat: Chicken Alfredo Penne + Dragon Fruit Cake
I seemed to miss weekends since I returned to work.. It's been a while since I last took over the kitchen for some weekend treat.

Yesterday, since we had something to celebrate in advance (my niece's birthday), I found my way back to the kitchen like I ought to and made not one but two "goodies" to feast on - Chicken Alfredo Penne and Dragon Fruit cake - all for the first time.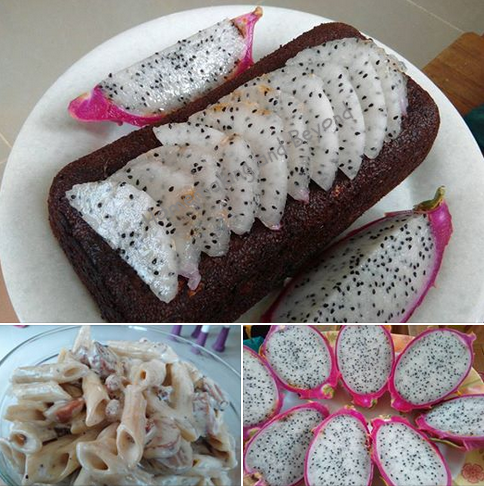 Thanks to free tutorials online! It wouldn't have been easier though the cake was a bit of a flop.
I originally planned to try out the banana moist cake but then I had to consume these Dragon Fruit before it rots in the fridge so I just ended up following about the same procedure and about the same ingredients except the fresh fruit flavor. The reason why it looks like more of a chocolate cake, though, is because I mistakenly cooked it over a high temperature than it's supposed to be.
Nevertheless, I will still be posting the recipe of each on a separate post one of these days. I hope to show off the perfected version of this cake by then.
For the mean time, I'd like to invite you all to take a look at
musicians friend location
.