DIY Egg, Ham and Cheese Bread Boat
It's another weekend and one good way of catching up with family is through cooking. This time I did Egg, Ham and Cheese Bread Boat! It's a very simple recipe that even kids can do it.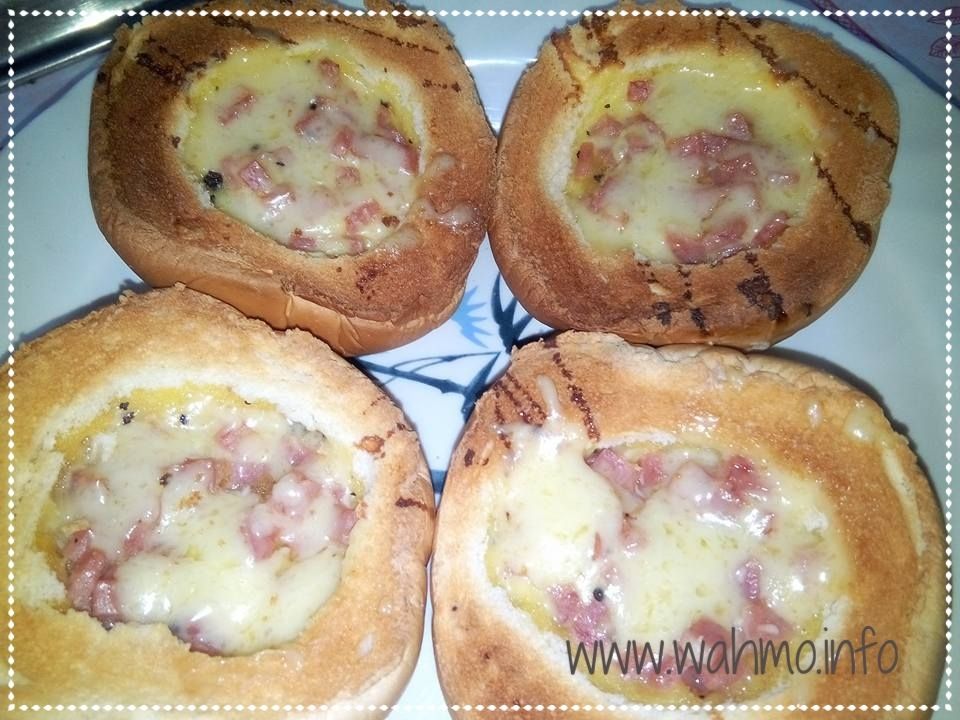 All we need is bread, ham, egg and cheese. In the video where I saw the recipe from, they used french bread. But because there's nowhere to find such kind of bread around I ended up using burger buns instead.
To begin with the preparation, cut the buns into halves and scrape off some bread crumbs. Combine ham bits, shredded mozarella or any quick melt cheese with beaten eggs and season to taste. Fill the scraped part of the bread with the mixture and lay it down to the oven for 15-20 minutes.
It's done!
Why spend more when you can do it yourself for less?!