DIY Choco Pops
The past few weeks I've been doing pastries. This time around I've decided to do something sweet that  I'm a hundred percent sure the kids would love.

So here is my personal version of this no-baking required chocolate pops. For variations I used both the white and semi-sweet black chocolates.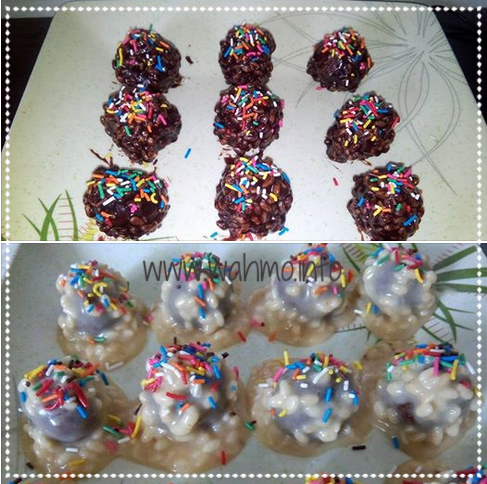 For the ingredients I have to use the following: White and Black chocolates, crushed grahams, egg, butter, rice crispy and vermicelli sprinkles.
First step of the preparation is to mix crushed grahams, eggs and butter together and then make bite-size balls out of the mixture. Let the balls sit in the fridge for two hours. For coating simply add rice crispy to the chocolate melt, mix and toss the balls to coat and sprinkle some vermicelli on top. Back to the fridge for another hour and that's it. That simple!
You may also make chocolate bars instead of balls if you're not up to it. That's DIY after all.
Like our kids at home I'm sure yours and even the kids-at-heart will surely love this treat.