Dessert Festival
So this is if I am not mistaken already the third Dessert Festival that we went to. With me below are my colleagues at work (the two at the center)and my boss in white.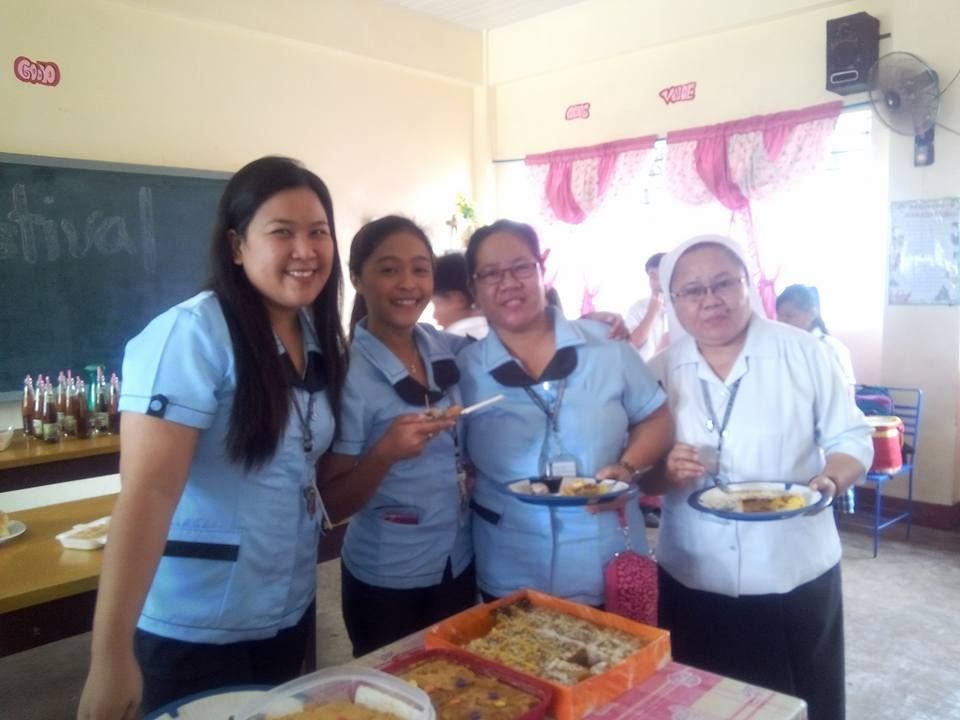 This Dessert Festival is actually part of the performance activity in T.L.E. (Technology and Livelihood Education) subject of the Grade 4 & 5 pupils in our school and every time a group will present their output, we teachers get invited to witness and of course we get to taste the food too.
And here are few of the proud young souls!
I wish I had taken that much pics of their presentation. It was indeed something that can be proud of because as young as them they have already the skills of the 21st century learners. And not only they present their output but they know how to accommodate their guests as well. They all want us to taste everything on their table  simply because they want to tell that it was them who prepared it all. That's how adorable of them. But since I am not really that big on sweets, I only had as much although the presentation was really great.
Also within the period and while feasting on sweets, the kids had a short entertainment program. They had this videoke machine, a microphone in a
heavy duty mic stand
and they had a blast singing all through out the two periods. It was indeed a wonderful afternoon!