Healthy Appetizers
EASY GUACAMOLE


Ingredients:
1 1/2 tablespoon coarsely chopped red onion
1 tablespoon fresh lime juice
1/8 teaspoon salt
1 garlic clove
1/2 small jalapeno pepper
1 ripe peeled avocado
1 tablespoon cilantro leaves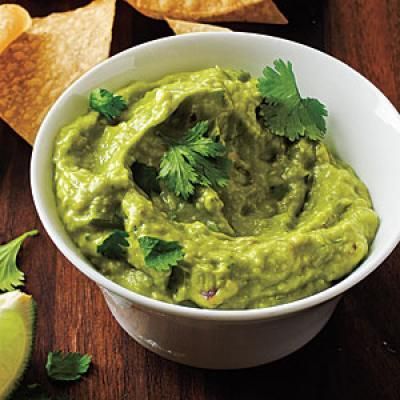 image by Google
Preparation:
Place first five ingredients in a food processor; pulse 5 times or until finely chopped. Add avocado; process until smooth. Sprinkle with cilantro.
MANGO SALSA
Ingredients :
1 mango, peeled, seeded, and chopped
1/4 cup finely chopped red bell pepper
1 green onion, chopped
2 tablespoons chopped cilantro
1 fresh jalapeno chili pepper, finely chopped
2 tablespoon lime juice
1 tablespoon lemon juice
image by Google
Preparations:
In a medium bowl, mix mango, red bell pepper, green onions, cilantro, jalapeno, lime and lemon juice. Cover and allow to sit for at least 30 minutes before serving.
Appetizers were originally introduced by the Athenians as a buffet in the early third century B.C. They would serve sea urchins, sturgeon and garlic. However, they were unpopular to start as these tiny meals weren't followed up with a main course, leaving everyone hungry and wanting more. It wasn't until the 19th century that appetizers truly caught on, as meals evolved into more of a structured ordeal.