5 Ways to Keep Your Bread Fresh
The truth is that baked goods, bread in particular, are at their prime the moment they come out of the oven. And, as soon as your loaf of bread begins to cool, the quality begins to diminish. If you plan on baking homemade bread, be sure to time it so it can be enjoyed as soon as it comes out of the oven. Whether your bread is homemade, from the grocery store or your local bakery, there are several ways to preserve the life of your bread.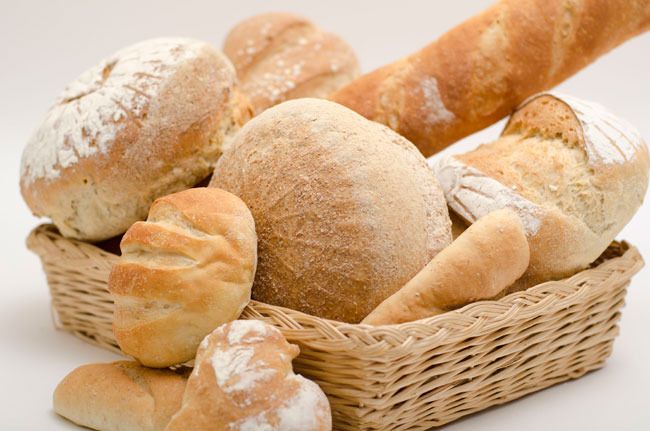 image by Google
Why does bread go stale?
There are two main culprits. The first is a chemical change with a particularly fancy name: starch retrogradation. As soon as bread is removed from the oven, the structure of the starch molecules change, and begin to crystallize. This crystallization forces water out of the bread and the result is staling. The second contributor is the loss of moisture due to exposure to air.
Storing bread in the fridge
Starch retrogradation occurs most rapidly at refrigerator temperatures. Therefore the fridge is your enemy when it comes to bread as it goes stale fastest in that environment. For those who swear by fridge storage, it does have one benefit - it delays the development of molds.
Storing bread in the freezer
Storing your bread in the freezer is a great solution. it prevents staling as freezer temperatures arrest starch retrogradation, holding the bread in a stable state. To get the most out of your frozen bread, freeze it as soon as possible after baking and cooling, and consume it equally as fast after thawing. Bread needs to be properly wrapped in plastic and it's also a good idea to slice your bread into portions prior to freezing.
Storing bread at room temperature
Room temperature is the ideal environment for bread storage to maintain the proper crumb and crust texture. However, in addition to proper temperature, you also need to mange your bread's exposure to air and this is done by properly wrapping your bread. The plastic bag is often criticized for trapping in moisture, which can speed up mold development, but it truly depends on the type of bread you are storing. For common store-bought loaves, or any other bread with a similarly tender crust, using a plastic bag stored at room temperature seems to work best. Hard-crusted breads however should be kept in a paper bag - hence how it is sold yo you at the bakery. As a loaf of crusty bread dries, the moisture that is pushed out of the bread is absorbed by the hard crusts, turning then tough and rubbery.
Refreshing your loaf
The best way to refresh partially stale bread is to heat it in the oven. If you insist in storing your bread in the fridge, toast it prior to assembling your sandwich to reverse some of the damage. Similarly, if you have a loaf of crusty bread that has began to go slightly rubbery, heating it in the oven for few minutes will help to draw the moisture out of the crust and enhance the quality of the bread. (Breads that are heated this way should be consumed immediately.)