Whatever there is with Vintage
Could someone imagine a food store owner showcasing vintage items like these in his restaurant?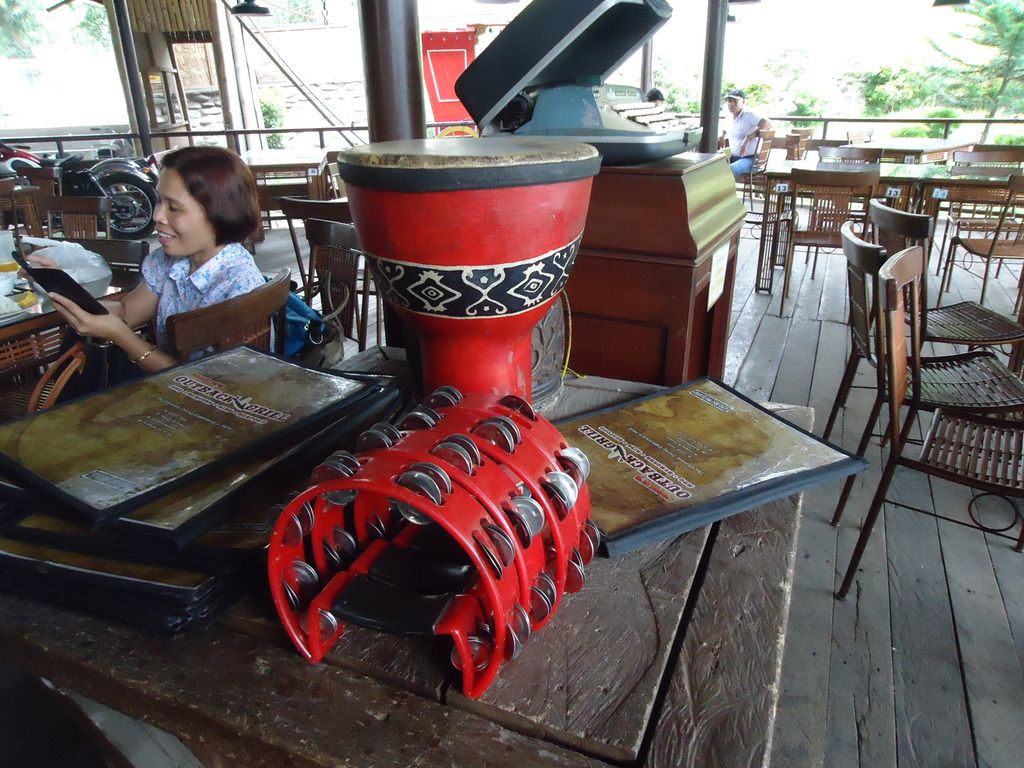 Well, Outback Grill in Davao City obviously made that possible because it is where I took the above photos. :)
Hmm... I know guitar, picks and a
replacement guard
. I also know a little about the second photo but shame on me... somehow I know the first one is a native owned instrument but I certainly have no idea what it is called.
I find the idea of sporting vintage items a bit odd considering that it's a grill restaurant but whatever is in mind of the restaurant's owner, I think it's his own interpretation of the word
attraction
. I am not in any way against it though, in fact, it amazed me because believe it not they do not only sport vintage musical instruments but these vintage rides as well. :D
Outback Grill is located at Bacaca Road, Poblacion District, Davao City should you wish to visit. The food and the experience are likewise worth-spending.
But why vintage, Outback?