Too Pretty to Break
As we may all believed in, a birthday celebration wouldn't be as perfect without a cake. At least it's what I believe in especially when it comes to my two young ladies' birthdays. I'm not big on cakes myself but I always make way for the best (in their eyes) cake I could possibly afford for them.

D1, Kate just celebrated her14th birthday yesterday and this is what I got for her...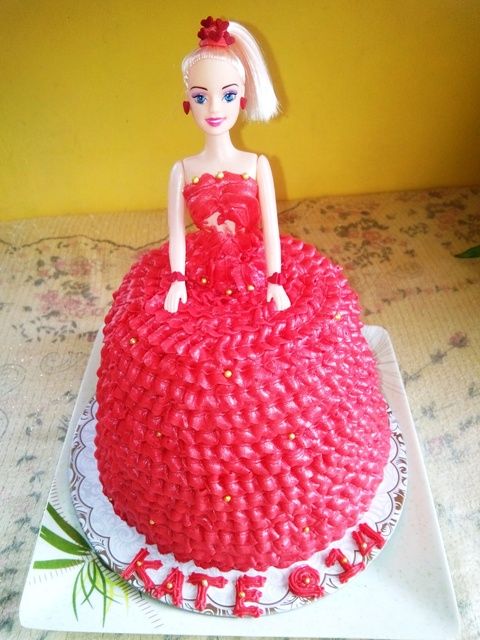 Pretty, isn't it?

A new found friend of mine happened to be good at what she does --- making cakes and pastries. Sad to say  her passion is my frustration. Anyway, so this is what she had come up for my Kate. Too pretty to break according to everyone, LOL! They'd rather want to just stare at it than break it into pieces.

The color red and gold was my choice. It's a favorite color of no one but it turned our really great. Imagine how terrible I'd feel if it turned out the other way around. Holding the doll's dress is a three-layer cake topped after the other. I have no exact idea of the rest of the details but taste wise --- it's tempting!