Breakfast at HCDC Maritime Training Center Academy
HCDC stands for Holy Cross of Davao College. It is where I graduated in College and at their Training Center for Mariners in Camudmud, Igacus, Samal Island  is where we had our 2-nights, 3-days Teachers' Annual Retreat.

While we embrace beauty and serenity of the place, we also enjoyed the food that they served us every time. A little bit of everything and for me it's a good thing.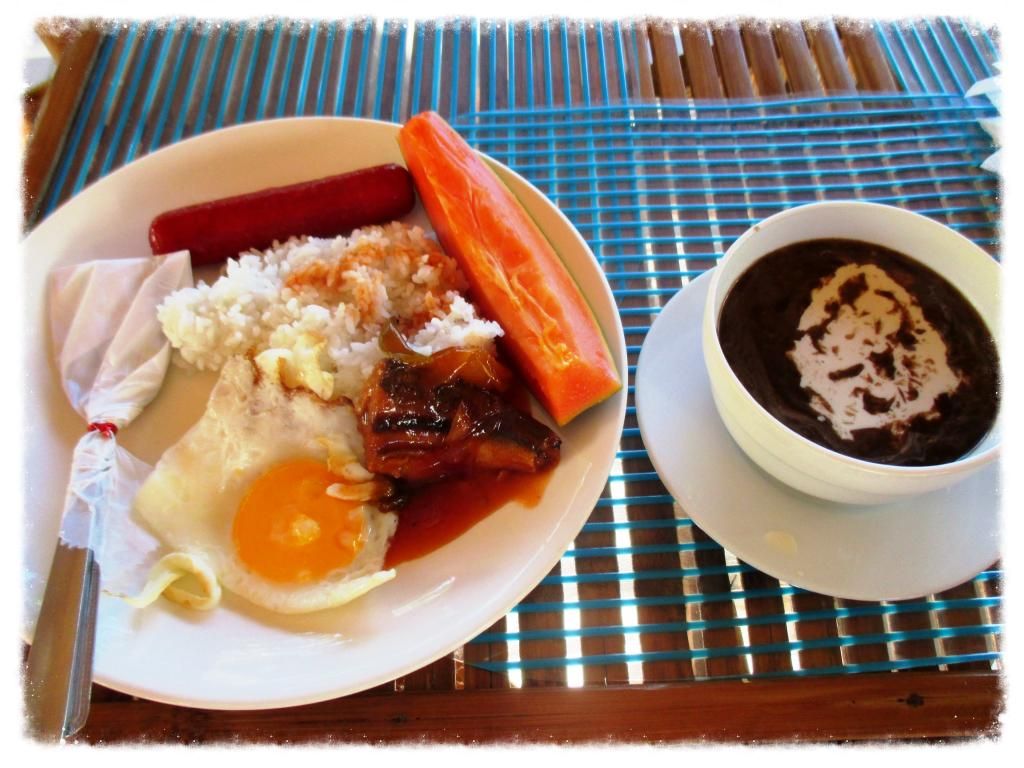 What part of this particular meal that makes it special for me is the
"champorado"
(sweet chocolate rice porridge)
topped with fresh milk. It's a Philippine cuisine but we seldom have it at home. Genuine cocoa discs/powder is hard to find these days plus it is a bit expensive when bought from the store.
Of course other than this meal we also indulged in different sea foods and fresh fruits and juices. Not only we had a healthy spiritual enrichment with our Retreat Master there but a healthy lifestyle for 3 days as well.
Recommended link:
jim shore