Zucchini Salad Express
There's just my sister and I at home since all the girls were in school. None of us did feel like defrosting meat so we both ended up having this...

Mang Inasal inspired Ensaladang Talong (Zucchini salad). :)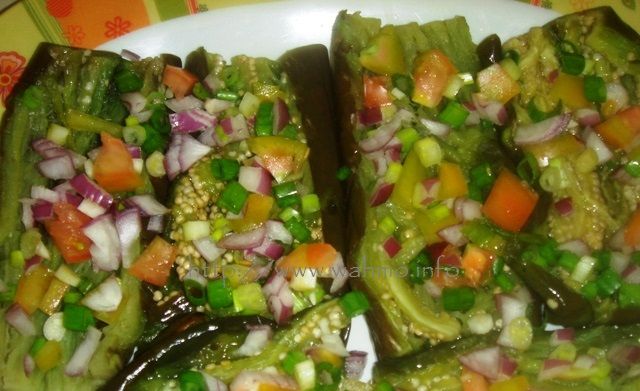 It was my idea of course. Hmm, you must know how easy to prepare this recipe is. Simply bring as many zucchini as you can to boil. As soon as it gets tender, remove zucchinis from the boiling water and leave it sit for a minute. While waiting for it to cool down a bit you can do the toppings – onions and tomato. See how my sister did it. Next, partially cut each zucchini into half and easily press its meat with fork till you come up with a square shape. Dash each with salt and ground pepper and finally top it with chopped onions and tomato. That's it!
With Mang Inasal though, they pair this dish with shrimp paste (bagoong) which is not bad. I would have done it too if it was available but since it's not I just used salt and pepper which is just as good.