Stylish Cupcake Holder
Having cupcakes on your parties has never been this easy with the use of stylish cupcake holder that you can get from the stores today.

My sister-in-law, Melody likes preparing parties for children no matter how simple it is. She bought this cupcake holder so she could present my niece, MJ with cupcakes on her birthday. In April this year, during my daughter's birthday I also made use of the same holder to come up with this presentation.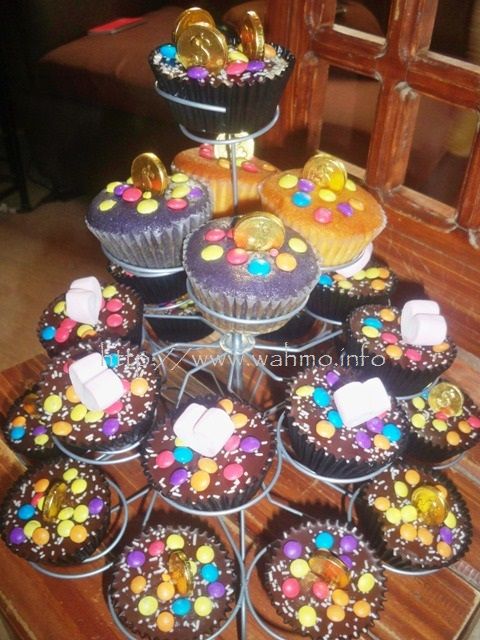 See, I don't even have to be a baker to please my daughter and her friends. Pre made cup cakes are readily available at the grocery stores. I just had to pick a few bags, unpack each of them, place in a holder and add colorful decorative (marshmallows and candies) to it to make it look attractive.
No sweat and you too can do it at home. Next time you make a trip to your favorite department store try to include a cup cake holder on your list. It shouldn't cost you that much. ;)