Family Weekend Treat: Purple Yam Balls
We used to make jams out of ube or purple yam but to make it a little more enticing for the kids, mom formed a then plain ube jam into balls although the preparation process and the ingredients used were all the same. Like any of my previous homemade recipes, this one is super easy to do too. But as I have said, this wasn't my recipe. It was moms.

Ube is a seasonal crop but mom got lucky to have grabbed a few kilos during the last week's market day (that's every Thursday). She had all the kids in mind while doing that. She knew they would love purple yam for snacks or dessert.
So how easy it is to make Ube Jam or Purple Yam Balls?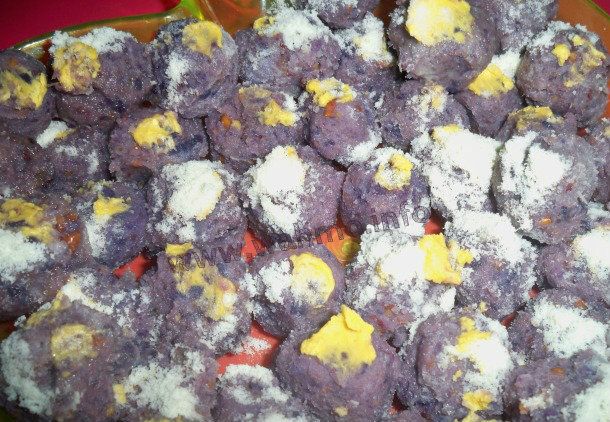 Mash pre-cooked, peeled ube. Add along condensed milk, a generous amount of margarine or butter and crushed peanuts. Mix evenly. Next, form the mixtures into small balls, top with margarine and powdered milk. For a kilo of ube, I used one big can of condensed milk and the more peanuts you add, the better and the crunchier it gets.
Now here's a trick…
While you refrigerate the balls for few hours, put the kids to bed for their afternoon nap. Serve it chilled as soon as they they're up! ;)
More FWT posts
here
.