Why pay more when you can do it for less
It's not that I am on a diet (because if I am I sure won't miss any of those important meals) but waking up on time for breakfast which is served between 6 and 7 AM here in my household, by the way isn't just my thing. I'd rather prefer waking up to a cup of coffee and take my first full meal for the day at around 10 or 11 in the morning – that will make me a brunch.

Sometimes eating habit like mine makes me crave and when I do I always end up giving in. Well it's been a while since I had something ordinary turned to something special and guess what? I was on it again yesterday and came up with this...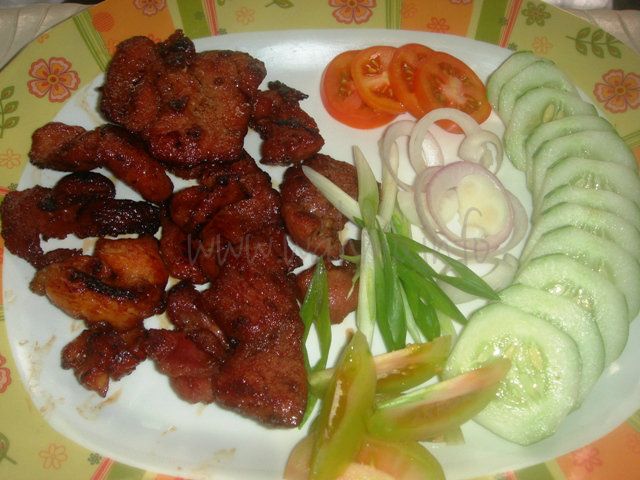 ...a simply fried marinated pork tender meat we locally call Tocino. :)
How do I call this presentation? I'm not sure yet but I know for certain what's on the other half of the plate and how it is being presented would probably tell its price when ordered from a fine restaurant and I don't need to know how outrageous it'll be. ;)