Family Weekend Treat: Pancit Lomi + Spring Rolls
The presence of my sister and my nieces this weekend has given me more reason to make something… well… not really special but rather everyone's afternoon snack favorite – Lomi or Pancit Lomi paired with creamy loaf of bread and flavored iced tea to complete the goodness.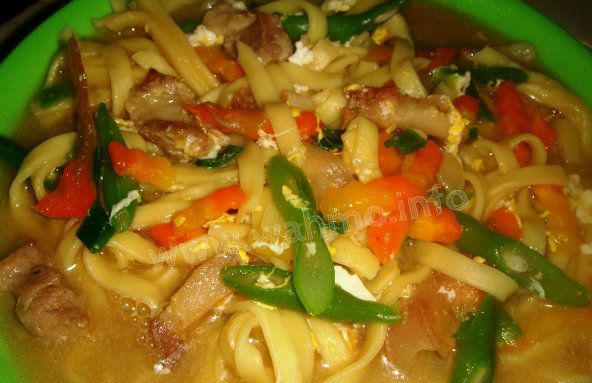 I guess what made it special in a way is how it is being prepared. Knowing me… I always try to put my heart into something that I am trying to do especially when preparing food for the family.
This Chinese-Filipino dish along with other popular short order recipes like
Bihon Guisado
,
Canton Guisado
,
Chopsuey
,
Buttered/Friend Chicken
,
Sweet and Sour
to name a few are commonly found and available for take-out from small restaurants and even in some city hotels.
I'm a little generous last weekend so they also got to enjoy some
spring rolls
or "
lumpia"
dipped on a sweet and spicy sauce – another family's favorite.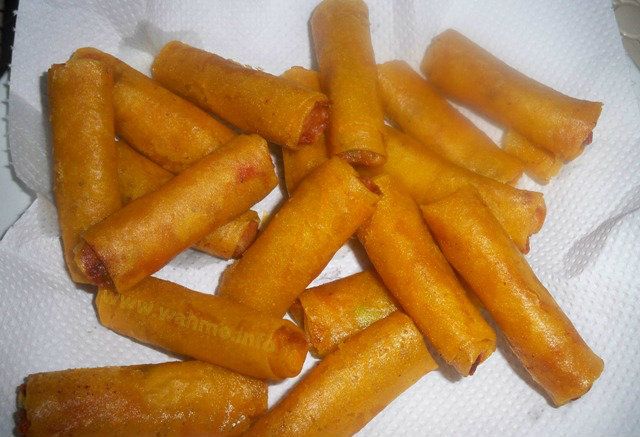 I use chicken this time instead of the usual pork meat. Maybe I could squeeze some time for the recipe next time. But that's it for now.
Simple treat, simple joys. What have you got for your family last weekend?