Homemade Fresh Tuna Sandwich Spread
Scouting the grocery shelves for bottled if not packed sandwich spreads is not my thing… well except for peanut butter spreads because I sure don't know to make one but for most of what we use at home I try to make them homemade as much as possible out from fresh ingredients – meat, fruits and sometimes crops too. If you have kids at home the more you'd rather want to make something delicious and healthy than just grabbing instant ones off the shelves.

Anyway, what I have here today is my late dad's favorite, tuna spread. It's a no-sweat task to do for your family. All you need is tuna meat, eggs and mayonnaise.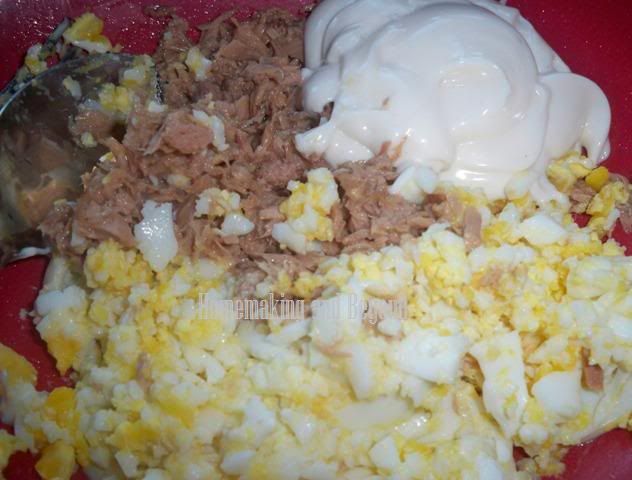 If fresh tuna meat isn't available you can make use of canned tuna flakes in oil. Using a fork, strip meat into real tiny flakes, mashed the hard boiled eggs (I used 2 eggs for 150-175 grams of tuna in can), add mayonnaise and then mix thoroughly.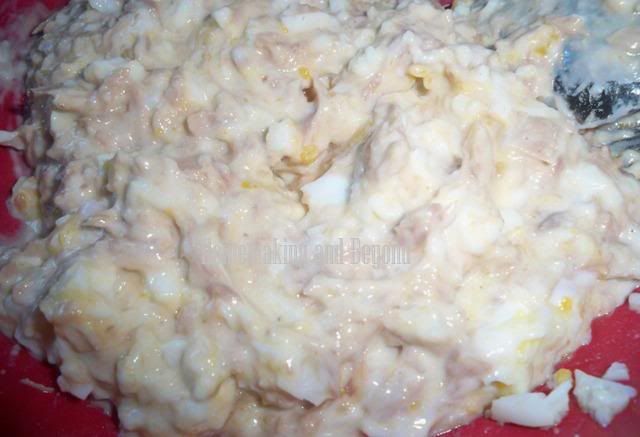 Now you have homemade fresh tuna sandwich spread. You either want it chilled before wiping it on your bread or consume it right away. My family likes it either way and so should you! ;)
Linking to
Yummy Sunday
.