Catches for the Day
Trying to unclutter our backyard early this morning, I saw this tiny – miniature like plant hanged on a laundry line.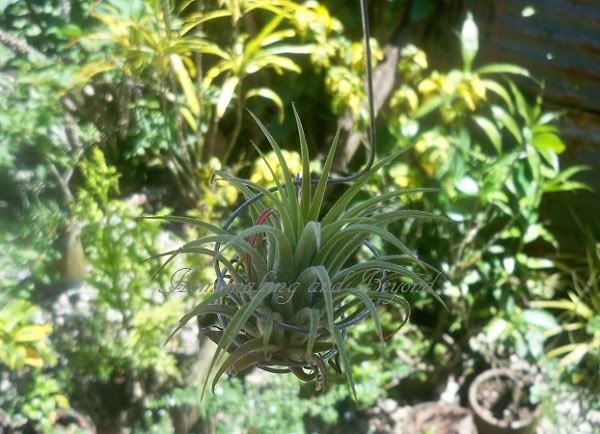 Having known only a little about plants, I wonder what it is called… would you know? I'm sure it is moms and wherever she took it from I sure don't know and didn't bother to ask. Just to me it looks like it'll make a nice decorative plant -- and again how I wish I have a green thumb. My then
miniature plant
really had me so down when it got infested with mealy bugs and I failed to save it. :(
Anyway, another catch for the day is this fresh produce bunch of sweet banana. Like what I have mentioned before we grow few kinds of fruit bearing trees around our backyard and banana is one of them.
This should take us up a few days of consumption. Oh, and in case you wonder what are the benefits it contributes to our health you can look it up
here
.