Today's Accomplishment : Freeing up some closet space
Getting rid of all those things you no longer need and freeing up some closet space - it's been weeks of thinking it out and I, finally had it done today.

There you go the sorted out (outgrown while some are never worn) clothes in a plastic bag.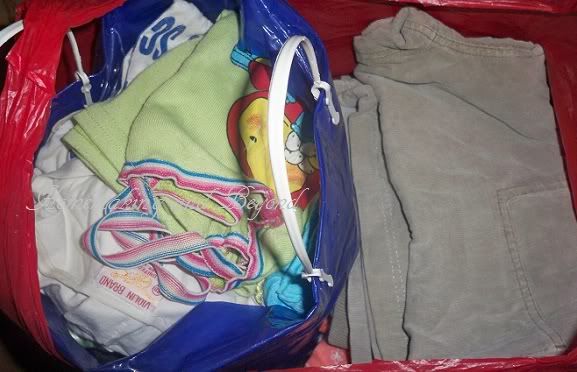 Most of them are still wearable and will probably go to native people who come down from the mountains during market day – that happen every Thursday here in our place. They go from one house to another to ask for food if not clothes so I think these will help.
Not only my clothes but I also had to relocate all these...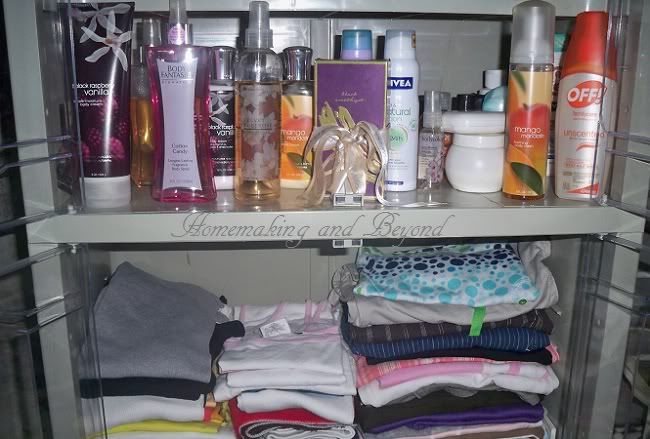 Used to just sitting on a rack, now these bottles has just found a new and a safer place – away from dust and from the so inquisitive minds of the little ones too. :D
Ah, there's nothing like accomplishing something at the earliest part of the day. Now I can move on with the rest on my to-do list. ;)