Pizza Treat!
Summer is out, school is in!

And today marks the first day of school year 2012-2013 here in our place. But before that kids in our household asked for this one last treat…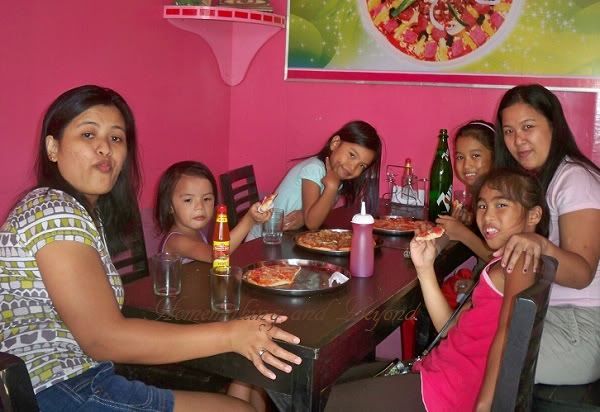 There's this one local pizza shop nearby. We usually don't go in thinking it will just be another disappointment just like the rest of the previous stores that have attempted to please the eating public's palate. But this one this time somehow made a difference. They serve a little over ten flavors and I'm telling you they're just as good as those that are served by the country's popular pizza shops but for a much lesser prices– kept us coming back for more.
Ham and Cheese is of course the kids' favorite.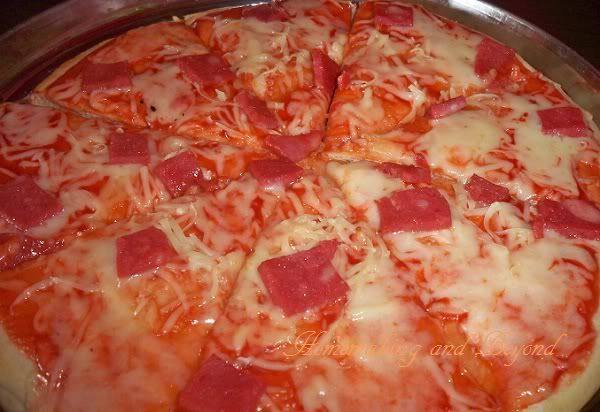 While mine personally is this one… sisig... with a special request to a little overdo the pizza dough - making it crispier. :D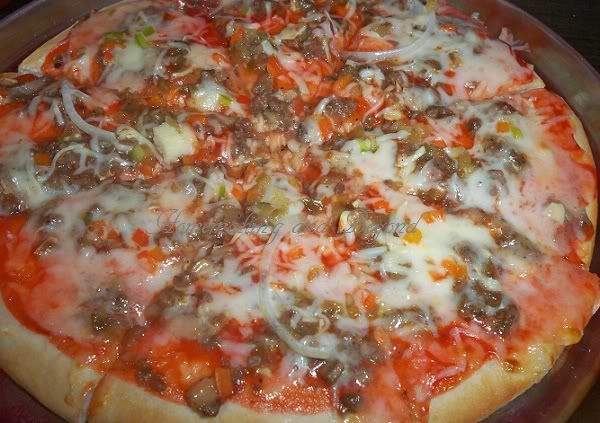 For the last month of May alone before the summer ends, my sister, the kids and I made four stops – not to mention the take out events. That's how this new small, prettily accentuated shop hooked us all up that we can't help but to come back for more. :D