Savory Native Chicken Soup for Today's Lunch
It has been quite a while now since I have last updated this page so now for a come-back post I would like to bring in something savory and hot! How would you like a fresh from a stove native chicken soup for a Sunday lunch treat?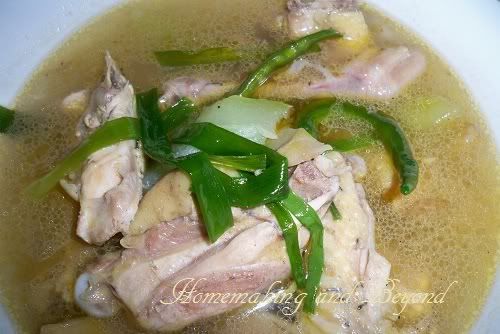 I don't know about other people with different culture but we Filipinos just love to prepare something special and different from the usual meal plan for our family during weekends. My mom used to do it for us. Now my time has come to do things for her and for the family. The only difference between us is that I am more of trying out new modern recipes while mom used to be big on native delicacies or kakanin as we locally call it.
However, today's weather seems unlit made us all crave for something soupy and hot. One suggested for a noodle soup while the other rose for a native chicken soup. All the rest agreed on the chicken so it is what we all ended up with having for lunch today. ;)
Linking to
Yummy Sunday
.